Vineyard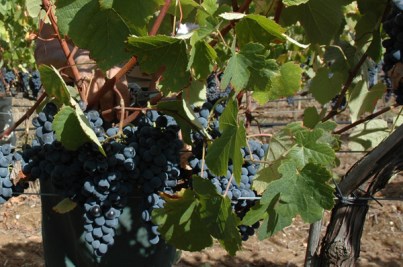 Quinta da Sapeira has a very unusual vineyard because of the way the grapes are cultivated. In order not to upset the delicate balance of nature, and only as a last resort, are the least aggressive pesticides and chemicals employed. To reduce the quantity of these unwanted chemicals, natural organic viniculture techniques also actively pursued.
A natural consequence of using "friendly" pesticides that are low in toxins, is that man, as well as his environment are kept sustainable and healthy.
While this vine is a product of the Integrated Crop Management, every effort and attention has been given to the other areas of discipline that reflect the vineyards responsibility, such as the ecology, toxicology and even economic considerations.
The suitability to the higher requirements of quality, and the positive results, allows us to have the recognition of the attributes in our products and the compliance of the standards applicable by SATIVA (Independent extern company, accredited by the Portuguese Institute of Accreditation - IPAC), which led to the certification of all wine production of the Quinta da Sapeira, since the 2008 harvest.